Raquel Soares, MSc - Research Technician
Raquel graduated in Biology with a final year of specialization in Molecular Biology and Genetics. She subsequently undertook a Molecular Genetics and Biomedicine Masters, developing her thesis Project in Immunophysiology, specifically studying the interaction between intestinalintraepithelial lymphocytes and neurons in the mouse small intestine. From February 2020, Raquel joined the Sánchez-Danés Lab as a research technician where she will help to elucidate the mechanisms involved in cancer progression, employing molecular biology techniques and immunohistochemistry.
Patrícia Borges, PhD - Research Technician
Patrícia obtained her MScin Biomedical Engineering at the University of Coimbra, and in 2011, moved toLondon to complete her doctoral studies in Bioengineering at Imperial CollegeLondon. She focused on the development of quantitative approaches to study alterationson bone and cartilage in the mouse model of osteoarthritis usingnon-destructive 3D imaging. Aiming to develop novel contrast agents for in vivoimaging of rodents, she subsequently joined the University of Oxford. At theUniversity of Coimbra, she pursed a study of the relationship between bone andmetabolic homeostasis in rodents. Patrícia joined the Sánchez-Danés group in February 2020, where she will participate in developing and running in vivo and in vitro experiments aimed at studying the mechanisms involved in cancer progression.
Ana Raquel Tomás, PhD - Postdoctoral Researcher
Raquel received her Licenciatura degree in Biology from the Faculdade de Ciências da Universidade de Lisboa and her MSc degree in Cell Biology from the Faculdade de Ciências e Tecnologias da Universidade de Coimbra (Portugal). In 2011, she obtained her PhD in Biomedicine from Universitat Pompeu Fabra (Barcelona, Spain), under Dr.Joaquín Rodríguez Leon´s supervision. Her thesis focused on the cellular and molecular mechanisms that control vertebrate limb development. For her first postdoctoral studies, Raquel joined Dr. Michael Deans at the Johns Hopkins University School of Medicine (Baltimore,USA), where she studied the cellular mechanisms of neuronal morphogenesis in the vertebrate retina. In December 2014, Raquel moved to the Champalimaud Foundation to the lab of Dr. Michael Orger to develop new transgenic tools to functionally dissect the neural circuits underlying visually guided behaviours in zebrafish. Raquel then integrated the Molecular and Transgenic Tools Platform at the Champalimaud Foundation in late 2017, as Molecular Tools Project Manager. As of February 2020, Raquel is now a Postdoctoral Researcher at the Sanchéz-Danes Lab where her project focuses on dissecting tumour heterogeneity using state-of-the-art molecular tools in combination with genetic mouse models.
Adán de Salas Quiroga, PhD - Postdoctoral Researcher
Adán graduated in Biology in 2011 and completed a Master's Degree in Biochemistry, Molecular Biology and Biomedicine at Complutense University of Madrid in 2012. In 2017, he received his PhD from the same University where he focused on the role of the endocannabinoid system during mammalian embryonic development. Next, he joined de la Prida lab at Cajal Institute of Madrid for training in techniques of in vivo electrophysiology. At the beginning of 2020, he moved to Portugal to join the Sánchez-Danés group where his research will aim at understanding tumoral heterogeneity in medulloblastoma and its response to therapy.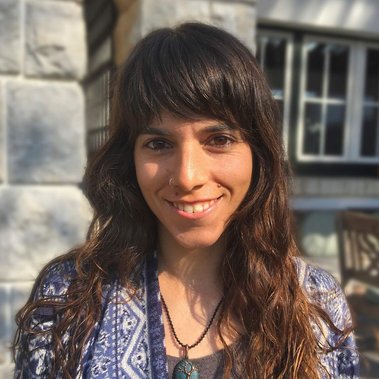 Sandra Blasco Benito, PhD - Postdoctoral Researcher
Sandra graduated in Biology from Universidad Complutense de Madrid (Spain) in 2012. Subsequently, in 2013, she did a Master´s Degree in Biochemistry, Molecular Biology and Biomedicine. During this period, she joined Cristina Sánchez's laboratory at Universidad Complutense de Madrid where she also completed her PhD in November 2018. Her research focused on the role of the CB2 cannabinoid receptor in breast cancer physiopathology and the use of cannabinoids as potential antitumour agents. In February 2020, Sandra joined the Sánchez-Danés group at Champalimaud Foundation to study the mechanisms involved in basal cell carcinoma progression.