Raquel Lopes
PhD Student Myeloma Lymphoma (João) Lab
What 8-week secondment to Washington University School of Medicine in St. Louis Dr. Kareem Azab (Department of Radiation Oncology)
When 15 January-13 March 2022
Why To learn to generate 3D tissue engineered pre-clinical Multiple Myeloma models, able to mimic the bone marrow immune microenvironment, with expert who set up related biotech company Cellatrix.
QuantOCancer funding Approx. 4.5K EUR (travel, accommodation, subsistence).
"One of the aims of my PhD thesis is to develop a novel immunotherapy for multiple myeloma (MM) using an ex vivo 3D model. The laboratory of Dr. Kareem Azab (Department of Radiation Oncology, Washington University School of Medicine in St. Louis, Missouri, United States of America) has several translational research projects running, including the generation of novel therapies against MM and a 3D tissue engineered MM model.
With QuantOCancer Funding, I was able to spend 2 months expanding my knowledge and learning new techniques with brilliant and outstanding scientists. I believe that all the hints and tools I have acquired will be essential to successfully develop my PhD project. Overall, I must say this was the best and biggest adventure of my life, which helped me to grow not only as a PhD student, but also as a person.
Ultimately, this was the beginning of an amazing collaboration with very promising preliminary results."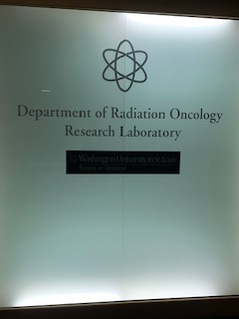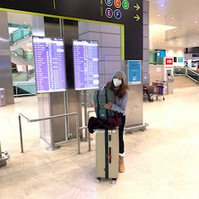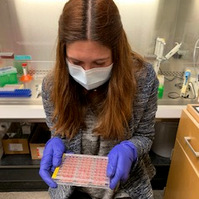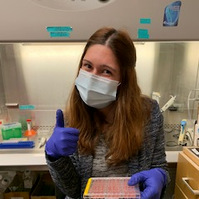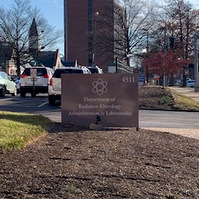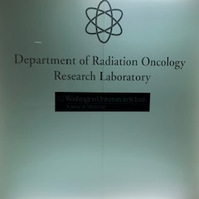 Marta Neto
Postdoctoral Researcher, Stem Cells and Regeneration (Rhiner) Lab

What Cajal online lecture series: Single Cell Transcriptomics
Where Online (originally to be in-person)
When 2-6 November 2020
QuantOCancer funding: 79 EUR (workshop fee)
"The Cajal course on Single Cell Transcriptomics initially planned as a theoretical and practical course was adapted to the Cajal online lecture series: Single Cell Transcriptomics due to the pandemic situation. This course was organized by Dr.Jens Hjerling-Leffler from the Karolinska Institute and Dr.Peter Kharchenko from Harvard University focused on central ideas of single cell profiling through lectures and interactive sessions with prominent international faculty speakers. This course was a great opportunity to develop my knowledge on single-cell profiling techniques, specially to get exposed to the most recent cutting-edge techniques being used as well as to create a network with international experts in the field. I believe that my attendance to this Cajal course was a step forward in order to initiate a deep characterization of stem cells on the adult fly, allowing our project to thrive in the near future. After attending this course, I will make sure to spread the acquired knowledge not only to my research group but also to the CCU community."
IN PROGRESS 2022
Andreia Maia
PhD Student Molecular and Experimental Pathology (Castillo) and ImmunoTherapy/ImmunoSurgery (Maurer) labs
What 9-month*secondment to Dana-Farber Institute Harvard Medical School, Gene Manipulation and Therapy Laboratory (head: Rizwan Romee, MD) (*6 months maximum partially supported by QuantOCancer, as defined by maximum secondment length rules - full period defined by Fulbright).
When January 2022-September 2022
Why To learn new methods of NK cell isolation and expansion from human specimens as well as to construct and develop CAR-NK cells for adoptive cell therapy (fitting with the main PhD project goal to develop this specific cell therapy with increased tumour targeting abilities and increased cytotoxicity against solid tumours. A direct impact of this secondment will be to bring this exceptional technology to Portugal, facilitate knowledge exchange on how translational research and clinical trials are developed at a world-renowned cancer institute/medical school, increase our network of collaborators, especially in immunotherapy for cancer treatment, facilitating design of new clinical trials with patients recruited at the Champalimaud Clinical Centre.
QuantOCancer funding: Approx. 6K EUR (travel and accommodation only).