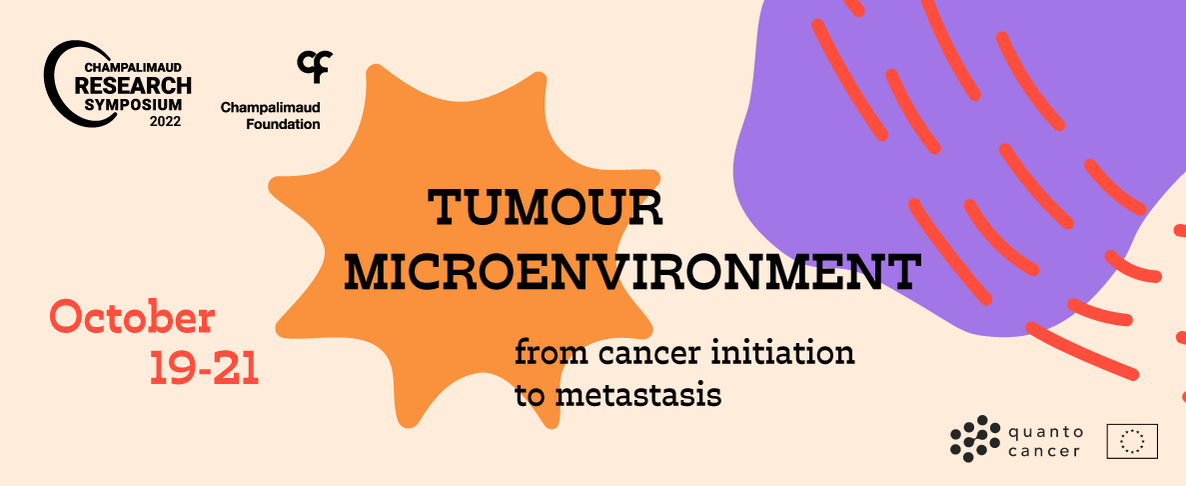 SAVE THE DATE!
Our ERA Chair is co-organising this year's Champalimaud #Research #Symposium on #Tumour #Microenvironment - From #Cancer Initiation to #Metastasis
October 19-21 2022 at the Champalimaud Foundation Champalimaud Centre for the Unknown (CCU) in Lisbon.
By bringing together 18 invited experts who have greatly contributed to our understanding of the tumour microenvironment, #CRSy22 will provide the expected 400 participants with access to the most recent developments in #basic and #clinical research. The programme will also include talks selected from abstracts and 2 poster sessions, among other networking and social activities.
Aligned with QuantOCancer project aims, we also include a practical workshop on Inclusive Research Design.
The hybrid format will give delegates the option to attend and present their work either in-person or online, to foster an accessible and stimulating scientific meeting.
Registration will open soon - watch this space: https://symposium.fchampalimaud.science/
Symposium Chairs:
Adriana Sánchez-Danés (ERA Chair)