Research Management Event
As competition for research funding increases, funding agencies are looking for novel ways to allocate their funds in a bid to remove potential biases and increase the transparency of how funding decisions are made.

This half-day event will highlight examples from international funding entities that are either already piloting or considering implementing different models to allocate research funds, with a particular emphasis on the partial randomisation process, and bring the perspective of researchers on this topic.
September 21 2022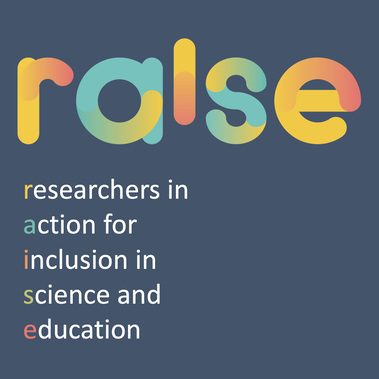 RAISE - European Researchers' Night
September 30 2022
It is with great pleasure that we are now launching RAISE - Researchers in Action for Inclusion in Science and Education, an MSCA Citizens-funded consortium - building on QuantOCancer's Ciência di Noz Manera project - that aims to reach members of society that continue to be left out or feel detached from science and to, ultimately, promote social mobility. One of the first outputs of RAISE will be the 2022 European Researchers' Night, that will take place at the Champalimaud Centre for the Unknown, on the evening-night of Friday, September 30th - Save the Date!
We are now actively working on the programme of this special event and would like, once again, to count on all of you! To join RAISE, simply fill in this form.

Scientific Symposium
October 19-21 2022
Cancer initiation and progression are orchestrated through local and systemic interactions between tumour and tumour-associated cells. A more detailed characterisation of these interactions has so far contributed to a new generation of antitumour strategies and to improved cancer prognosis. However, although we have gained increasing knowledge about the cellular and molecular constituents of tumour-promoting and tumour-suppressing microenvironments, an accurate map delineating the role of each of these constituents remains unavailable.

By bringing together experts who have greatly contributed to our understanding of the tumour microenvironment, the Champalimaud Research Symposium 2022 (#CRSy22) will provide access to the most recent developments in basic and clinical research in this complex area. #CRSy22 will take the form of a single-track scientific meeting with 18 invited speakers, talks selected from abstracts and 2 poster sessions, among other networking and social activities. The hybrid format will give delegates the option to attend and present their work either in-person or online.

The Champalimaud Centre for the Unknown (CCU) in Lisbon, Portugal, is expected to receive 400 participants over 3 days at a venue with unique and remarkable features that we are certain will foster a lively and stimulating scientific meeting.

The Symposium Chairs:
Adriana Sánchez-Danés (ERA Chair)
Bruno Costa-Silva
Henrique Veiga-Fernandes
A series of sessions exploring job possibilities for scientists, drawing on international expert and alumni experiences.
Co-organised by QuantOCancer, Science Careers and the Graduate Studies Office.
Next session June 2022 - watch this space!
Throughout QuantOCancer project we will run several events geared towards community development, including:

Scientific events on programme-bridging topics including this support to this year's CR Symposium
Research management and support
If you have an idea for a community event that fits these themes, let us know!